Looking back we can tell you we did not know what it would mean to own and run a small family farm. Eric, a graduate of The University of Chicago, worked in the corporate world for fifteen years and Molly, a graduate of Pratt Institute, was a designer and a stay-at-home mom.
We had always been foodies - before the word foodie existed. That's right - we're not as . Eric worked in college cooking in restaurants and baking baguettes. I bake. Cakes. Bread. Cookies. Actually producing our own food came later. Our first foray into growing our own together was when we planted a small lettuce and herb garden in Connecticut. Our son, who was just two years old at the time would stand outside munching on these fresh veggies like never before. Handfuls of dill with smashed up lettuce went down along with plenty of good ol' dirt.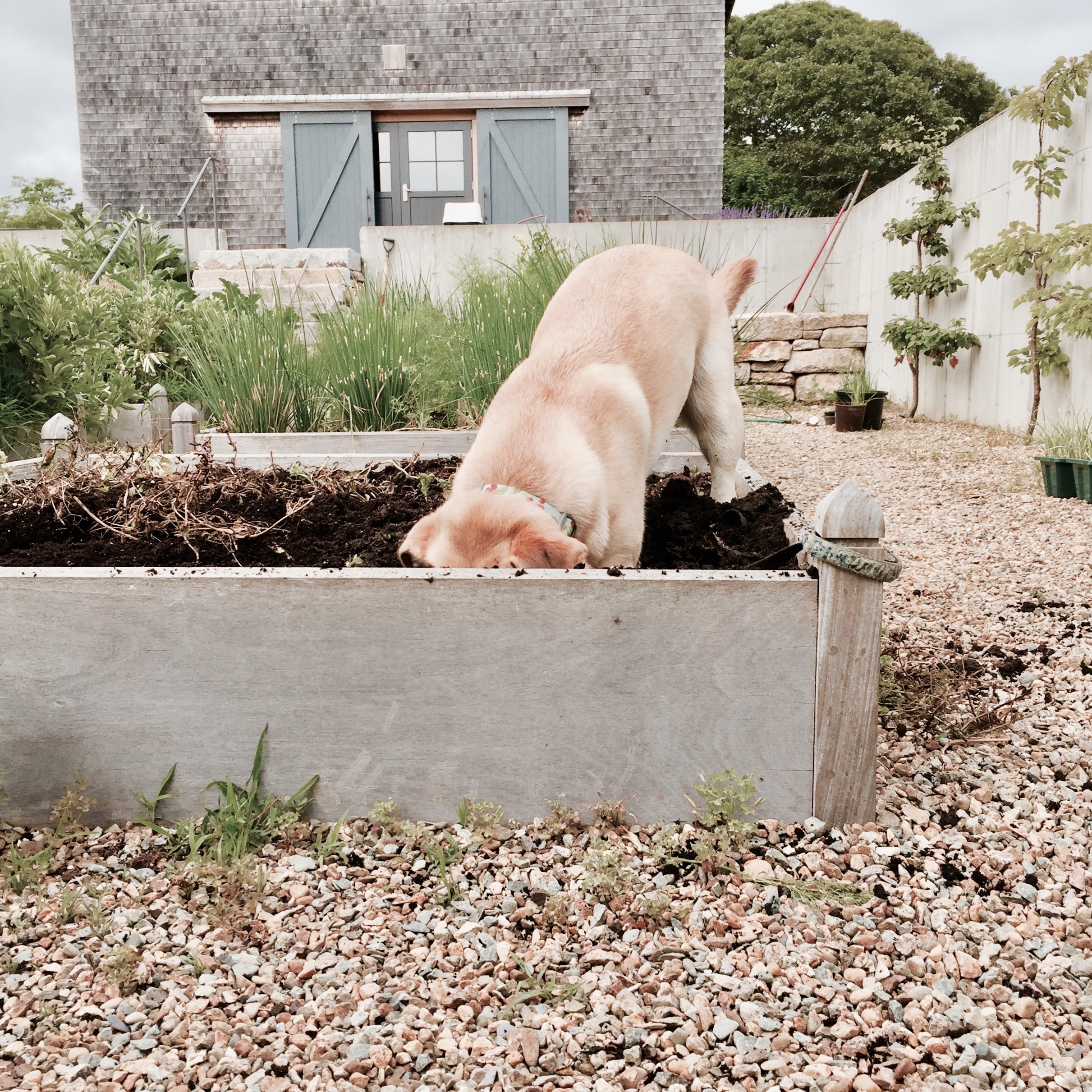 It made us stop & think about our food and where it came from for the first time. While living in London for two years we saw that all of neighbors had small little vegetable plots in their back yards. Growing your own did not come as a surprise or revelation to them. Everyone has a little plot of veggies. We too inherited a little veggie garden in London and began to wonder about our future.
We'd find some land, start a farm and make cheese. Sounds great, right? We had visited Martha's Vineyard several times in the summer months and we knew the island had a rich agricultural history. It was our favorite place in the world. Could we move to Martha's Vineyard year round?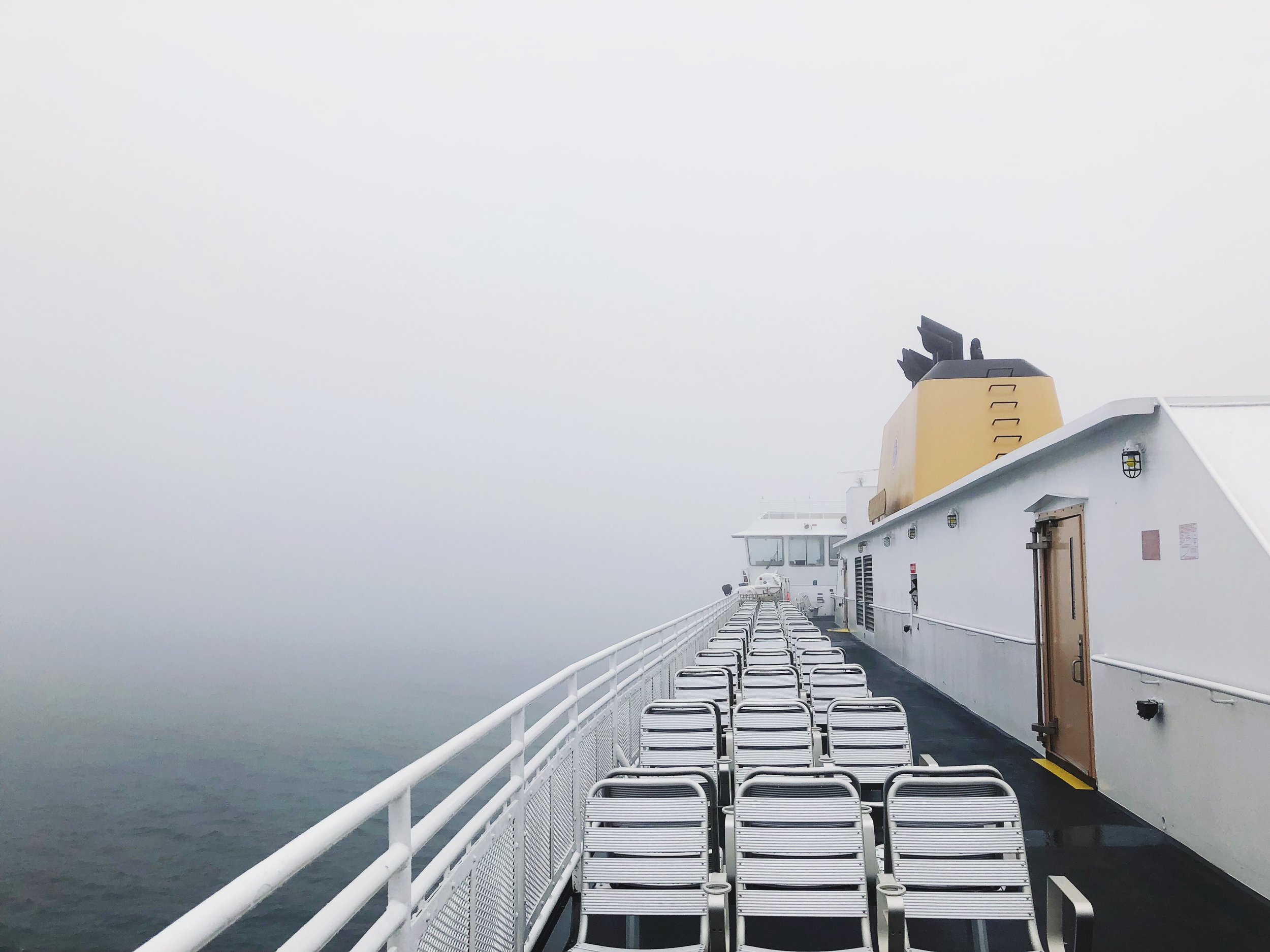 On a cold and snowy day at the beginning of 2009 we rode the ferry and first stepped foot onto this land. We fell in love. We were sold. We had found it. Our place on this island. A place where our two boys could roam free, we could grow and raise our own food and produce organic food. Our realtor told us we were crazy.
Our plan: make cheese. Formerly known as Rainbow Farm, this land had not been a working dairy since 1961. Our learning curve was beyond steep and it was challenging to dive head long into our future. Milking parlors, rotational grazing, chicken houses, foliar feeding, cheese school … the list went on and on. Before we knew it, our first three heritage breed cows arrived, Thelma, Helen and Mary Nell. It was from that moment forward that there has been no time to look back.
In 2011 we put a fridge on the porch and sold raw milk and we were on our way. Over the next several years we created quite a bit of pig cheese. That's cheese that pigs like to eat. Not cheese humans enjoy eating. It was gross. I was discouraged and then we found a passionate foodie who really knew how to create art from milk and Prufrock was born. It was a wonderfully orange cheese. Stinky. Buttery. Some say a bit too much in its flavor profile.
It was May of 2013 when our creamery burned down. Because we ARE crazy we rebuilt it. We didn't stop. We took a breath thought about why we had started farming in the first place. Good food. It took a year and the cows came back home, the milk began to flow and the cheese was better than before. We knew we were getting there. In 2016 Prufrock was awarded a first place at The American Cheese Society Annual Awards. It felt good. Really good.
Over the past six years Joe has developed our four mainstay cheeses. Prufrock, a washed-rind; Eidolon, a bloomy-rind; Bluebird, our blue cheese and RipRap in the style of an alpine cheese. Out in the creamery and down in the caves the team works away at developing new cheese recipes. Most recently, Bluebird Reserve and Bon Anniversaire. Two wonderfully rich cheeses out to market in the spring of 2019.
In the winter of 2017 we had one of those ah-ha moments when we met Asa. We knew he would help take the farm further then we ever thought possible. This was when it really sank in for me that it is not about farming. It's about the people I get to work with everyday. Their dedication to the idea of this farm is a strong as mine and together we all keep striving forward.
After many summers in our family garden here on the farm, and putting the extra vegetables I managed to grow into the farmstand for sale, we decided there was a need for certified organic vegetables here on Martha's Vineyard.
We expanded my family garden into an intensive market garden with about 1/2 of an acre of land and a small hoop house. The best thing about this project is that along with Ethan, an amazing vegetable farmer who we now get to work with everyday) we challenged ourselves to make it as far into the winter of 2019 as we could with vegetables - using no heat only covers. March 1st and we were still harvesting kale, arugula and spinach.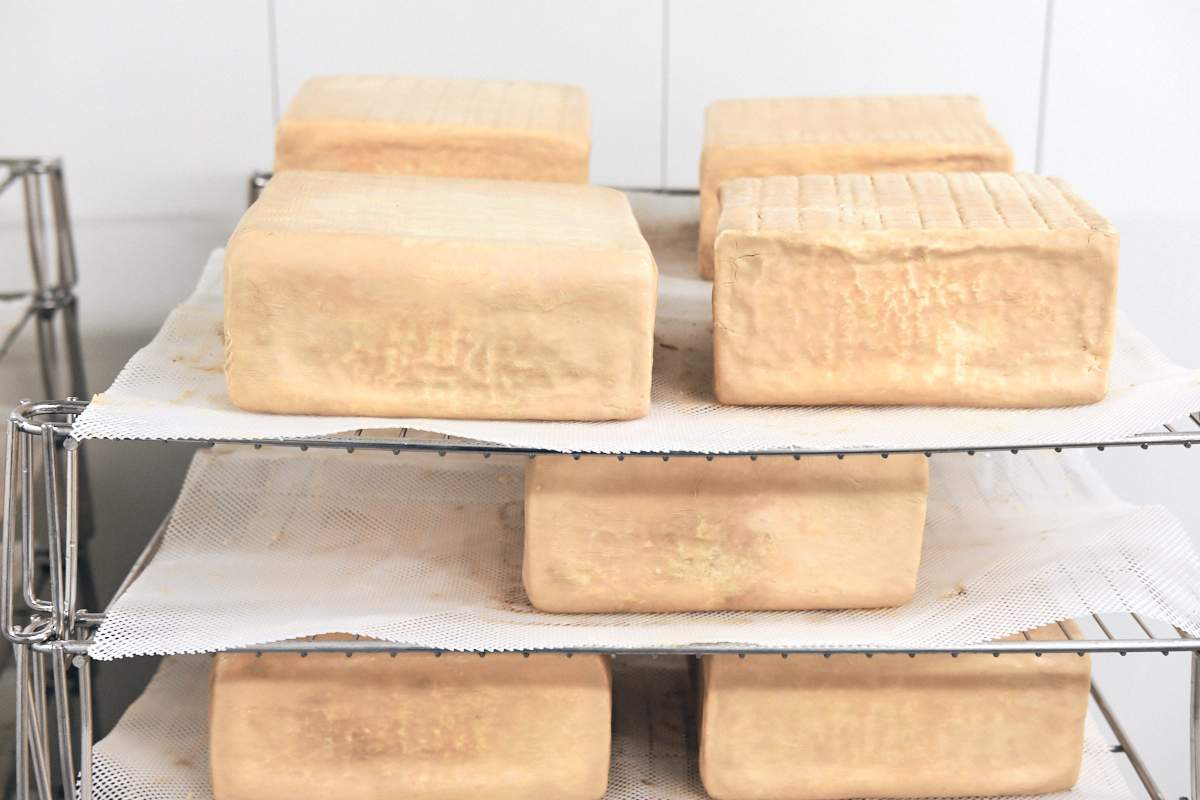 This is our ten year anniversary and we have developed Bon Anniversarie. Big. Deliciously Funky. Buttery. This wheel weighs in just under 8 pounds and is so beautiful to look at, hold and eat! It's available to pre-order beginning March 8, 2019.
2019 has also brings us a baker and a new bakery. Currently under construction inside our big old barn, our bread will be certified organic slow rise bread in the Northern European style. Look for bread beginning this summer.
What's next?
Who knows. Actually we do know - BREAD. This summer we will introduce certified organic, slow rise bread to our offerings. Keep your eyes peeled for that announcement.
There never seems to be a dull moment. I get to work each day with people I love. Calves are born, piglets scurry in the woods and chickens scratch around in the pasture. We have a terrific dog named Ruby and with all of this we have a wonderful place to raise our family.
Most days are still learning days. Learning about farming, learning about the effects of snow, learning about weird mold in the cheese cave - the list goes on and on. Is it worth it? Did we make the right decision? Are we still crazy? Yes, Yes and Yes.
Molly & Eric